Birmingham Wedding Photography packed with creativity, passion and as much romance as you want to throw in.
Birmingham Wedding Photography packed with creativity, passion and as much romance as you want to throw in.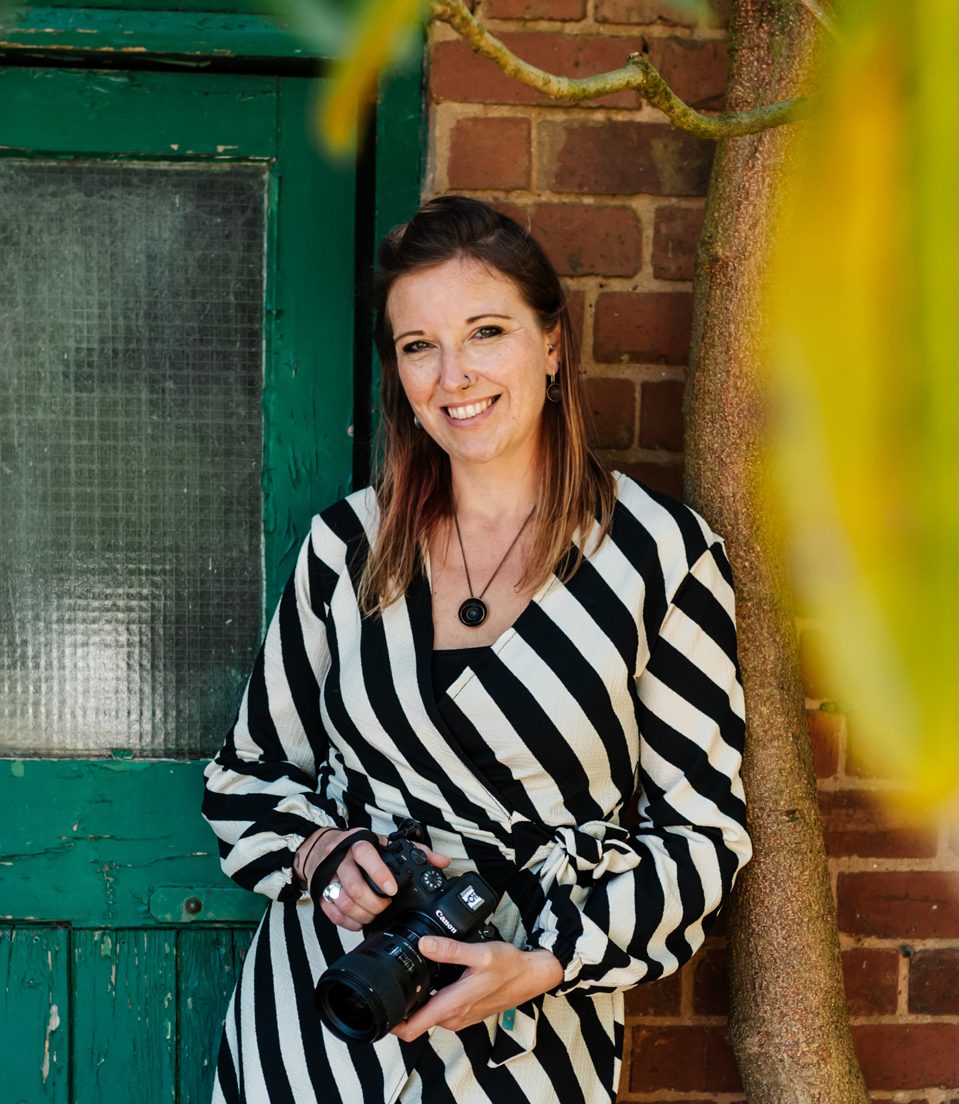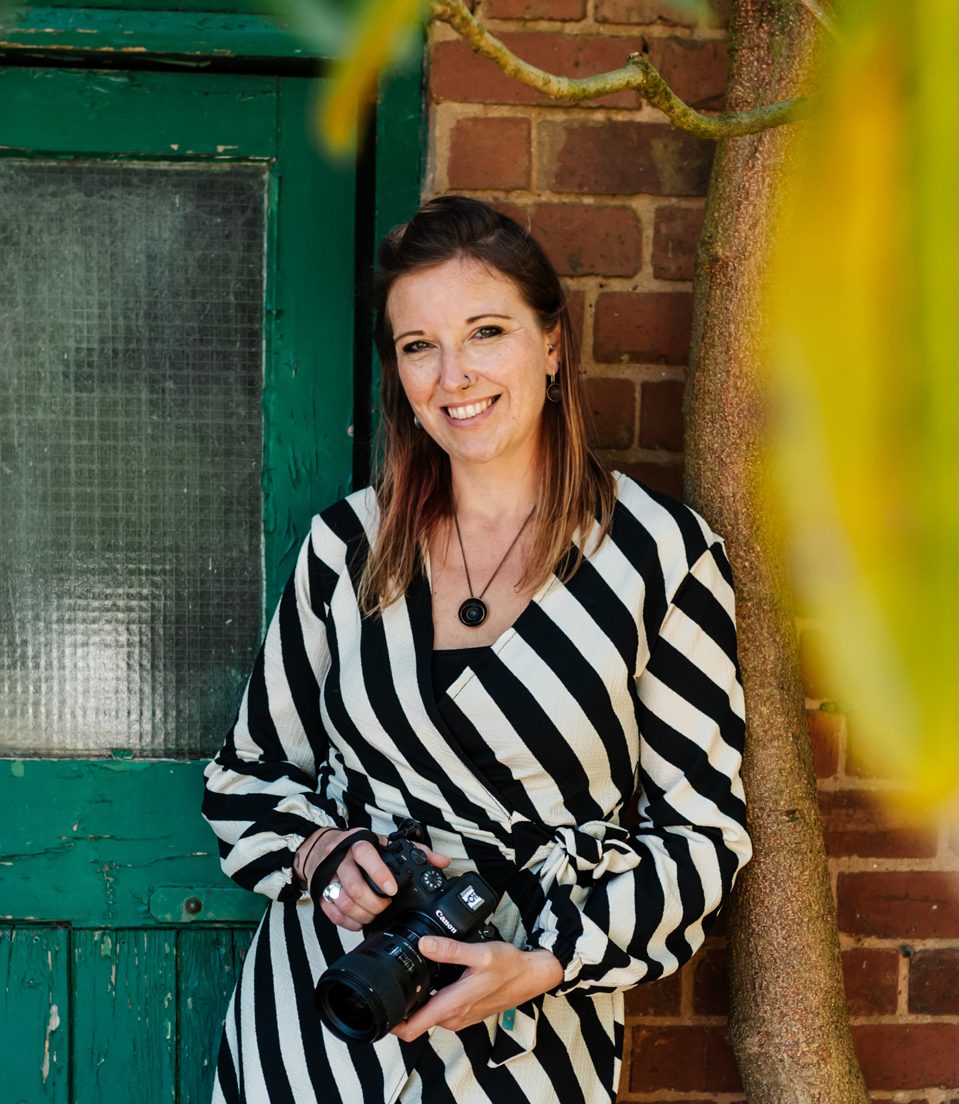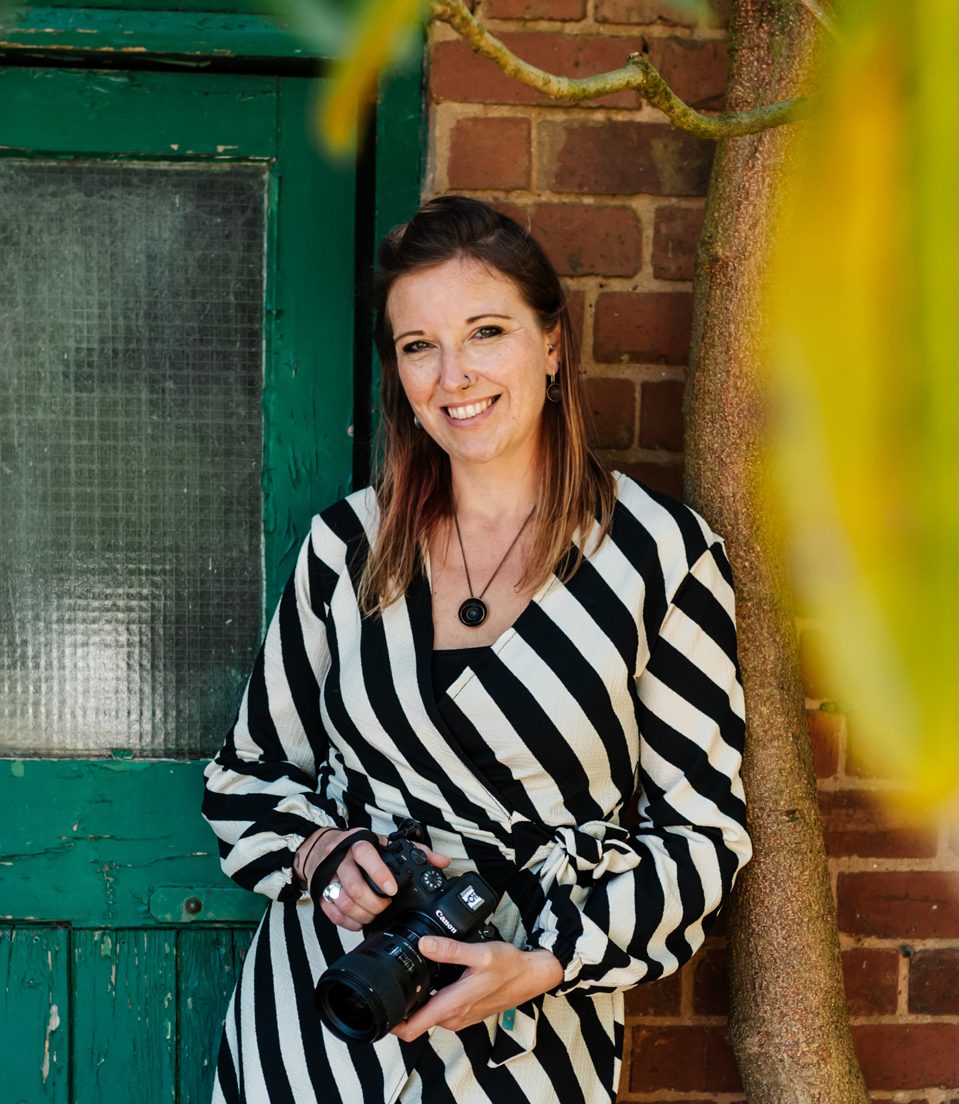 Am I the photographer for you?
YES!

If you…

♥ Have fallen in love with my images

♥ Don't want hundreds of posed and formal photos

♥ Want a photographer who feels like part of the family

♥ Plan on having an awesome wedding, not a photoshoot

♥ Want to fill your walls with laughter, tears and hilarity
I've been building my wedding portfolio for years, starting in Ironbridge and venturing as far as Scotland and Crete so although I mainly shoot weddings in The West Midlands I'm happy to travel. I capture moments and emotions and document your day as it unfolds.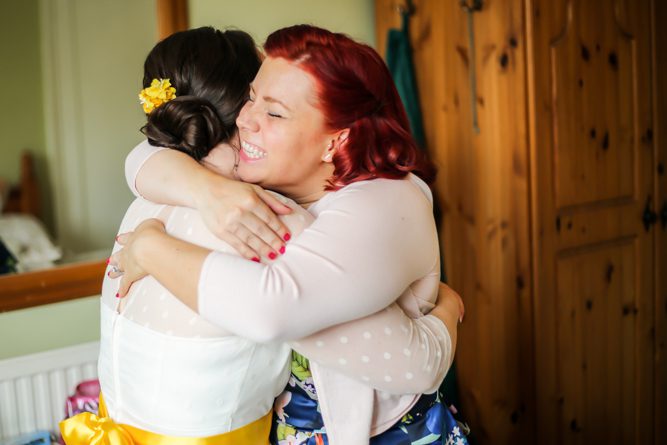 The best thing about photographing weddings for me (apart from the food) is that I get to be a part of your family for just one day.
I spend more time with happy couples than anyone else so it's really important you feel comfortable with me. It makes me laugh when I get to the end of the day and everyone tells me what a great job I've done without seeing one single photograph. It's funny but it's a lovely compliment as I want to fit in with everyone and capture every moment without being intrusive. Except when it's time for group photos, then I take charge so you get the photos you want and everyone gets back to partying ASAP.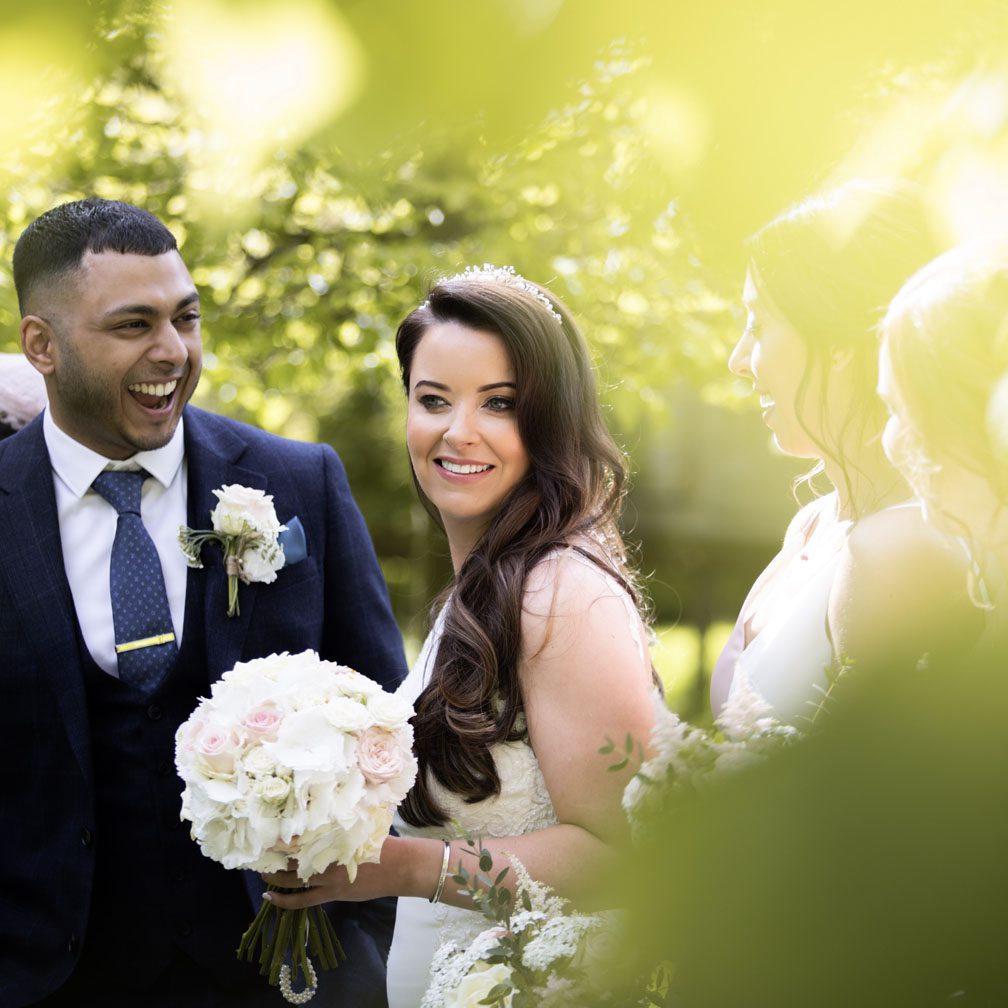 It's so hard to narrow down a selection of my favourite photos. The best part of post processing for me is the first scan through the wedding to pick out the gems. Sometimes I can't even wait until the next day to look.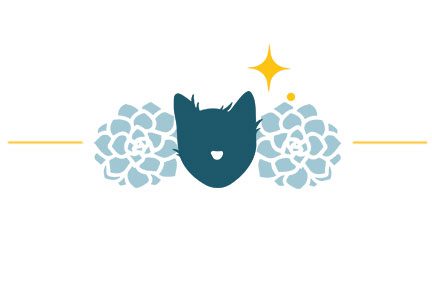 FAQ's
WHAT IF WE CAN'T RELAX IN FRONT OF THE CAMERA?
It's rare that my couples feel comfortable in front of the camera, that's why a big part of my job is to put you at ease. I'll guide you as much as you need. It's also the beauty of candid, relaxed photos. You just need to concentrate on having the best time and I'll do the rest. 
HOW FAR IN ADVANCE DO WE NEED TO BOOK?
Get in touch as soon as you have a date, it's never too early so get in there before somebody else does!
CAN YOU HOLD A DATE FOR US?
Unfortunately not as I get enquiries for the same date so whoever puts down the £200 booking fee first gets booked in.
CAN WE MEET BEFORE WE BOOK?
Of course! In person if you're in the Birmingham area or we can zoom if you're further afield.
OUR WEDDING ISN'T IN BIRMINGHAM, CAN YOU COVER IT?
Yes absolutely, UK travel is covered in my pricing and I love to explore.
CAN WE SWAP OUR PRE WEDDING SHOOT?
Pre Wed shoots are complimentary as they're great opportunity for me to get to know you, as well as chatting through the details of the day so unfortunately they can't be swapped for anything else.
CAN WE HAVE A DISCOUNT?
The most important thing to me is working with couples I love. I don't want to turn away anyone who has fallen in love with my style but if you have an immovable budget then we can chat about shorter coverage, especially if it's not a peak date (summer Saturdays). Mind you if you've spent all your budget on snow machines and tap dancers then I'd urge you to reconsider and spend some of it on the one thing that will capture all of the wonderful memories of your day.
DO YOU TAKE GROUP PHOTOS?
Yes of course! These are really important as they ensure I capture all the important people but Ideally they won't take up too much time – I suggest 6-8 groups. Of course you can have more but just be aware of how much time they can take up.
DO WE HAVE A COUPLE SESSION ON THE DAY?
You do yes! It's the perfect opportunity to sneak off for a bit of time together after the rollercoaster of the day so far. I won't drag you off for hours on end, just the right amount of time to get a beautiful collection of images before you head back to your friends and family. 
WHAT HAPPENS IF YOU'RE ILL?
Now let's not tempt fate, I would have to be extremely ill to not make your wedding but I know how important this day is for you so putting my sensible head on I realise there is a slim possibility of something disastrous happening. If this was the case I would contact my network of amazing photographers, find you a replacement and pay them. I would still edit your photos in the style you fell in love with.
WHAT INFO WILL YOU NEED FROM US?
I'll send out a questionnaire about a month before for the details I'll need. Mainly timings for the day, group photo info and any details about anything special going on. We can also chat if you're having a pre wedding shoot or would like to have a phone call/zoom.
WE DON'T WANT TO GO AHEAD WITH THIS WEDDING WITHOUT YOU, HOW DO WE BOOK?
Drop me an email and if you'd like to have a chat just let me know. We can work out the amount of coverage you want and just chat weddings. Then you fill in the contract, send over £200 to secure the date and I'll pop you in the diary.
WHEN WILL WE GET OUR PHOTOS?
You'll get a sneak preview a few days after your wedding, while you're still riding the wave of excitement to keep you going until you get the rest. Then over the next 6-8 weeks (hopefully less in off peak times) I'll work my magic getting rid of the blinking people, repeated images and extra chins. I'll upload the final gorgeous collection to an online gallery so you can easily view, share, download and print your photos.
DO YOU DO ALBUMS?
Absolutely! It's so special seeing your photos in print and holding an album in your hands. Choose from Layflat and Luxury albums with gorgeous thick pages, a choice of covers and colours.
WHAT IS A PRINT RELEASE?
Basically this means you can print and share your images as much as you want to but you can't edit them or use them for marketing without my permission as I retain the copyright.
"

I don't think I have enough superlatives to explain just how exceptional Amy's work is. Our wedding photos absolutely capture our entire wedding so perfectly and we couldn't have wished for anything better."
Becca & Adam
"

I don't think I have enough superlatives to explain just how exceptional Amy's work is. Our wedding photos absolutely capture our entire wedding so perfectly and we couldn't have wished for anything better."
Becca & Adam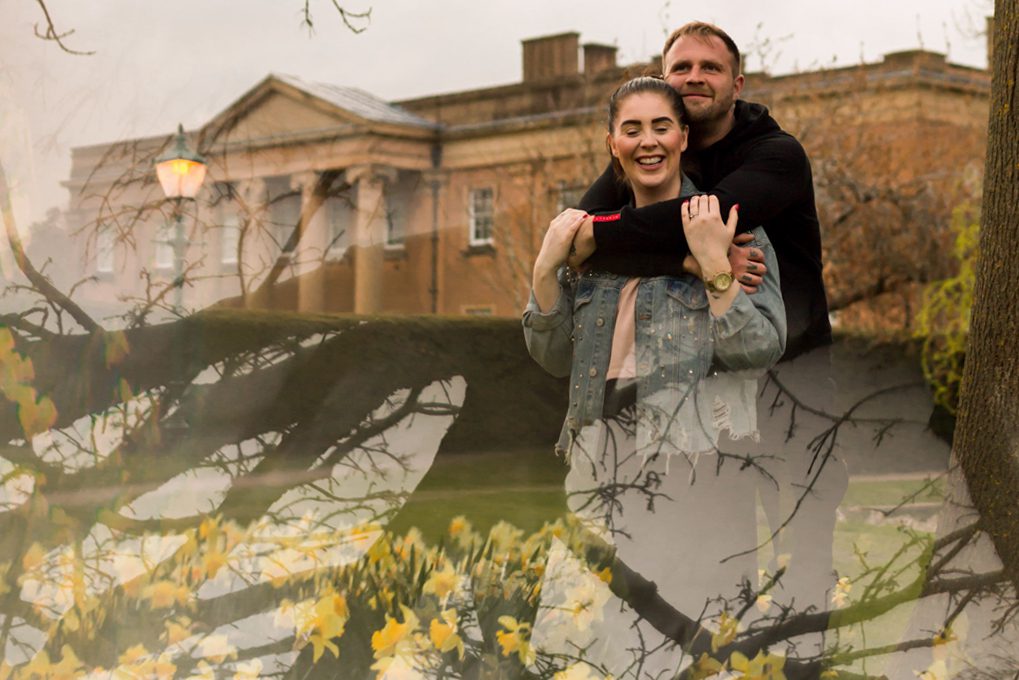 Engagement or pre-wedding photoshoots are such a good opportunity to help you relax in front of the camera. It's a chance for us to spend time together, get to know each other and to put you at ease. So as well as receiving a lovely collection of images, you will know what to expect during your couple session at your wedding.
You can book a couples photoshoot with me even if I'm not photographing your wedding for £150
Sign up to my newsletter…
Sign up to my newsletter…
No Spam! Aint nobody got time for that.
Location
I'm a wedding photographer based in Birmingham, West Midlands. I photograph weddings in Worcester, Wolverhampton, Nottingham, the Cotswolds and the UK.
socials
Facebook
Instagram
Contact
07812 911465
hi@amytakesphotos.co.uk